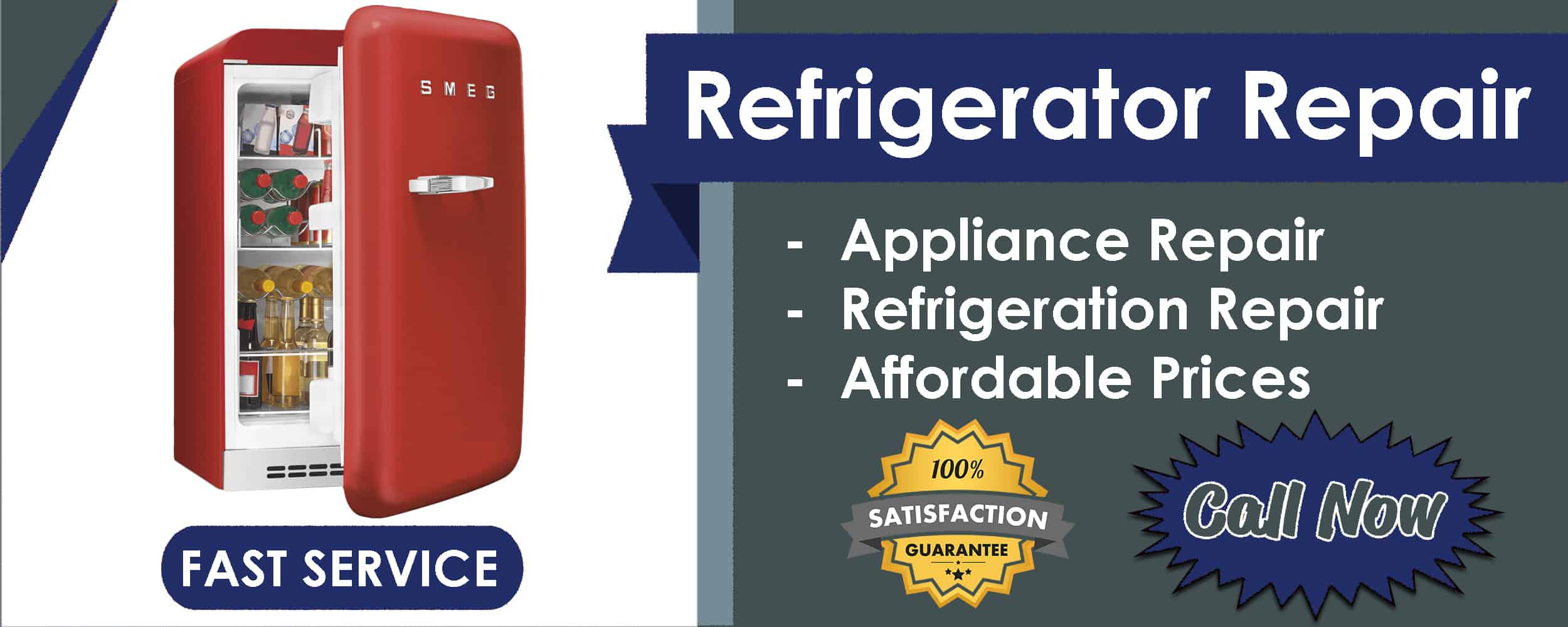 Your refrigerator is the necessary center element of your kitchen. You use the "fridge" to keep cold all of your meats, dairy, and produce.  When the refrigerator breaks down it can food to thaw and to spoil which means you will throw away what was perfectly good food!  When the refrigerator breaks down, close the door to preserve the cold as long as possible and call us for a same-day service call (more information).
Fortunately for Des Moines residents, Des Moines Appliance Repair repairs all common refrigerator problems the same day you call and on the first visit. Our skilled technicians work quickly to make sure your refrigerator or freezer is working again and that no food has to be thrown out.
CALL TODAY: (515) 298-5637
REFRIGERATOR PROBLEMS
LOUD/CONSTANT NOISES
Loud refrigerator noises are why we are called to deal with freezers and refrigerators, more often than for any other problem. These are caused by the condenser fan motor or by the evaporator fan motor. We carry the correct tools and all necessary parts to fix these problems the same day for all major refrigerator brands and models.
WATER LEAKS
If your refrigerator leaks, call us instead of constantly mopping the floor!  A broken water inlet valve or door latch is the reason for a continual refrigerator leak. And sometimes the door does not close correctly and simply needs to be adjusted. Call us and we will come out the same day and repair the problem.
WON'T START
Your refrigerator will not start or run. Before you call us, make sure the appliance is plugged in and that the circuit breaker has not flipped to off. A broken compressor overload relay will cause this problem as will a temperature control malfunction. We can fix this issue on all major brands with a short, same-day service call.
ICE MAKER WON'T MAKE ICE
When an ice maker does not make ice, call us for same-day repairs. The most common troubles with ice makers are the temperature control in the freezer, a broken water inlet valve, or broken water fill tubes. If an ice maker works too slowly it makes smelly ice cubes. We will be happy to fix any of these issues on all major brands the same day you call.
FRIDGE TOO COLD/TOO WARM
Refrigerator temperature control is important. If a broken air inlet damper makes your refrigerator run too warm, food may spoil. If a broken temperature control or thermistor makes the refrigerator run too cold, vegetable and the milk may freeze. This issue also affects freezers. Call us for same day service and we will correct any temperature control issues on all major brands and models.
BROKEN WATER DISPENSER
If your refrigerator water dispenser does not function correctly there is a problem with the dispenser actuators or the water inlet valve. This is an uncommon problem but, nevertheless, we carry the parts to fix it for GE, Kenmore, Sears, Whirlpool, Sub-Zero and other brands of refrigerators.
DOOR LATCH/BULB PROBLEMS
If your refrigerator door does not close properly or if the latch is broken, you will see leaks and problems with condensation. Before you get a big mold buildup inside the refrigerator or food starts to spoil, call us for same-day repairs. We will come out and fix the hinges, seals, or gaskets that are causing the problem. And, we also can replace broken or burned out light bulbs.